Integrity Management Dedicated Service
We are a leading manufacturer of natural probiotic organic fertilizer. And has been dedicated to the research and development of this innovative fertilizer for the past 8 years. Through rigorous testing and experimentation with local farms, we have successfully developed a fertilizer that promotes healthier plant growth while being safe and sustainable for the environment
is to create a better future for agriculture by producing high quality natural probiotic organic fertilizer that promotes healthy plant growth and is gentle on the environment.
Our R&D process involved years of experimentation and collaboration with local farms to create the perfect blend of organic materials and beneficial bacteria.
Our commitment to sustainability:
We believe in promoting sustainable agriculture, and our organic fertilizer is made from only the highest quality organic materials, which are safe for the environment and for you and your family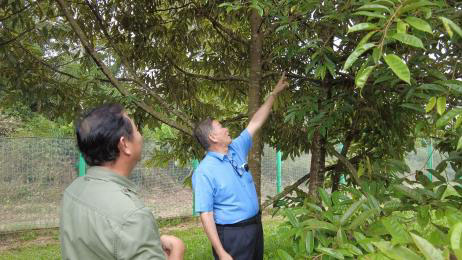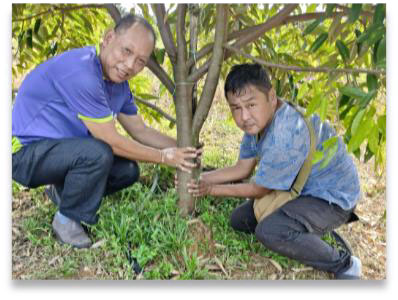 Plantation Management Model
Our team who consists of highly professional experts and consultants They are committed to helping customers optimize their resources and working with them to develop the best fertilization solutions and plantation management model to ensure that they use our products in the most optimized and environmentally friendly way If there is any doubt about the best fertilization method, the best application or the correct handling method, the customer can contact our team at any time. We work hand in hand with our clients by providing on the ground support and advice in order to achieve the best results and outputs. This practice is unique in the market.
The World's First – Natural Probiotic Organic Fertilizer
It was born with our determination of upholding a firm belief
Combine the fertilizer and the bacteria, so that the bacteria and the fertilizer can be fermented in the soil for a second time
Adds a rich flavor of fruit

Brings all fruits back to their original taste
90% fewer diseases and pests
Production increased by 40%
Improve soil condition, loose soil
Feed the soil is to feed the world | We belief that Tree speak for themselves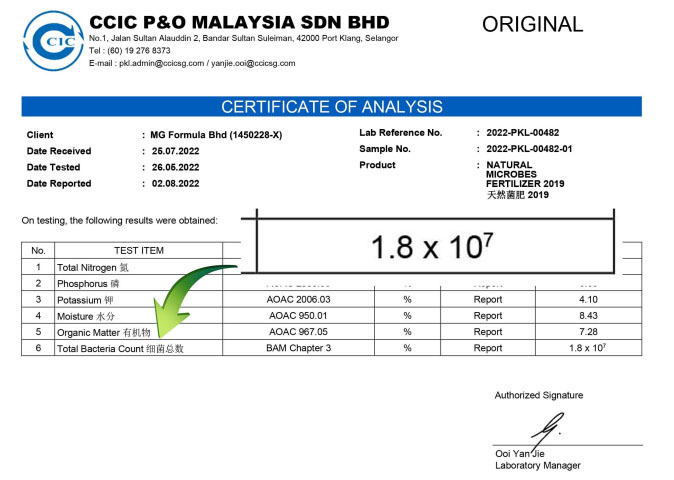 Fertilizer in Market (RM)​
Natural Probiotic Fertilizer (RM)
Natural Probiotic Fertilizer
Small Tree with 15 days | Big tree within 30 to 45 day